If you no longer wish to receive your property tax bills through electronic billing (eBilling), you can unenroll through your myGuilfordCounty account. Follow the steps below to make that update:
1. Sign in to your myGuilfordCounty account. You must have an account in order to sign up for eBilling.
2. If you haven't already done so, connect your property to your myGuilfordCounty account. For more information, see Add a property account to my profile.
3. From the Dashboard, click Explore Service under Guilford Property Tax to get started.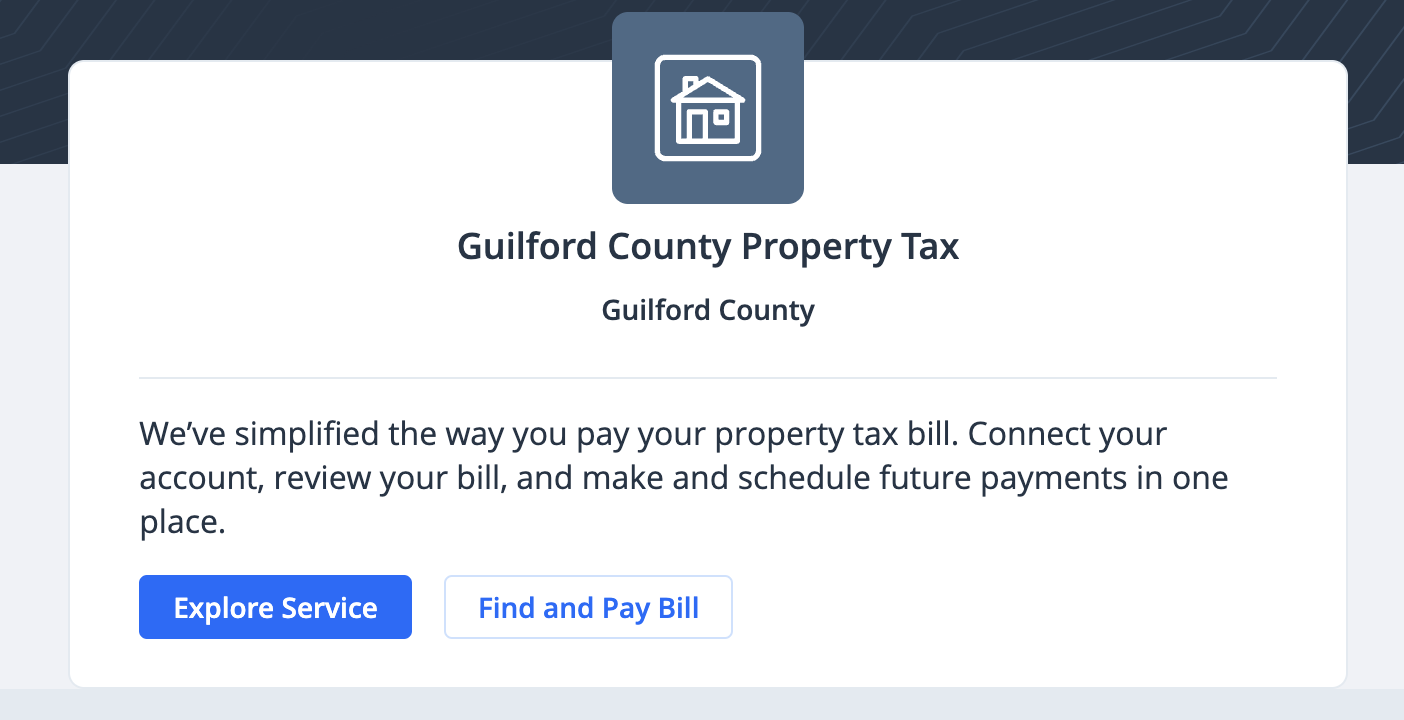 4. Click on Manage Ebilling under Things to do

5. Click Unenroll Accounts from the options presented at the bottom of the screen.
6. An acknowledgement will be displayed to let you know the next steps after unenrolling from eBilling. To continue, click Yes.
7. Select the account that you'd like to unenroll by checking the box in the upper right-hand corner of the accounts shown. Click Submit.
8. You're now unenrolled from eBilling. To re-enroll, see Enroll in eBilling.