Follow the steps below to pay a property tax bill on myGuilfordCounty:
Note: If you have already located your property using your profile (see Add a property account to my profile select the bill from the dashboard and skip to Step 6.
1. To begin, visit myGuilfordCounty or download the Android or iOS app and create an account, sign in or continue as a guest (see Create a myGuilfordCounty profile).
2. Click Find and Pay Bill.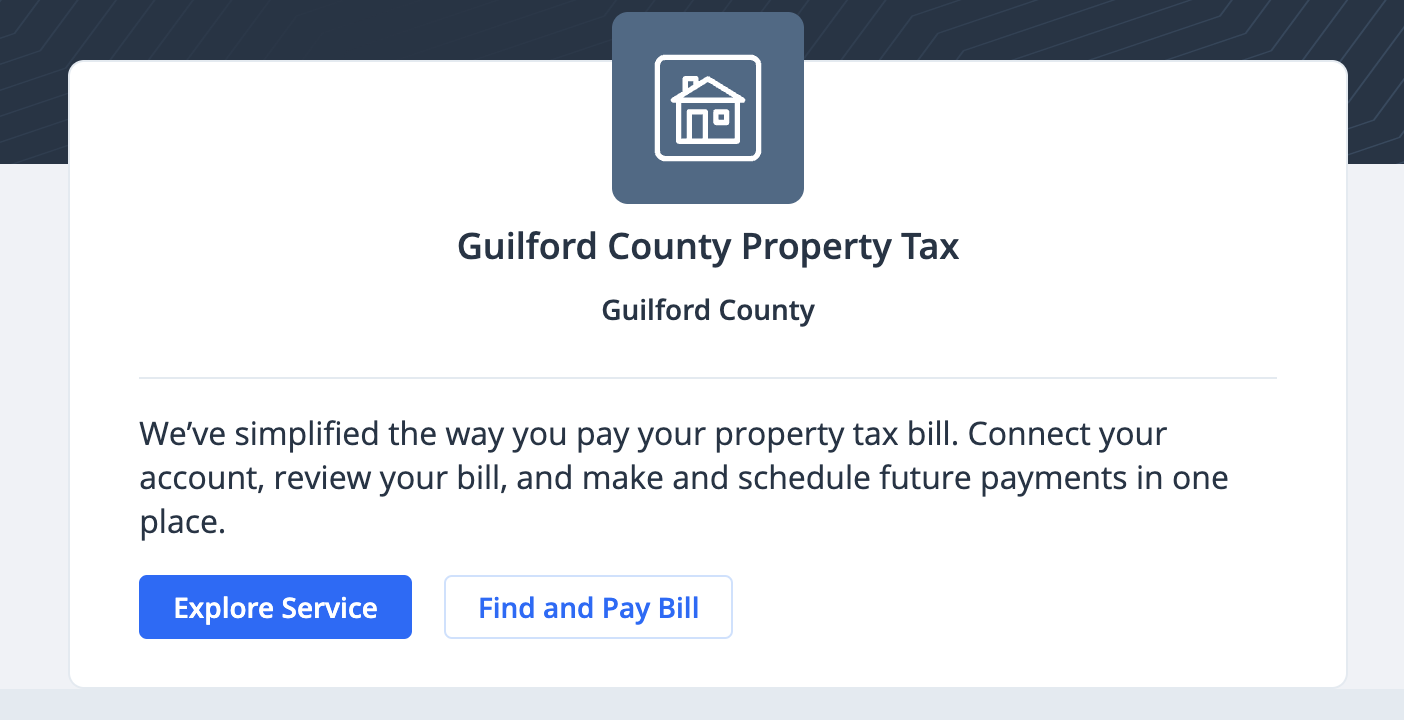 3. Choose a search option, enter the necessary information and click Submit.

Note: See Search tips to find a property for assistance with locating your bill.
4. Click Yes, looks good if your information is correct. Otherwise, select No, search again.

5. Click I would like to pay my bill.

6. If everything looks correct, select Pay Bill.

Note: If you selected Pay All from the dashboard or have multiple property accounts linked, you will then need to select which bills you want to pay before proceeding.
7. Enter your contact information and click Submit.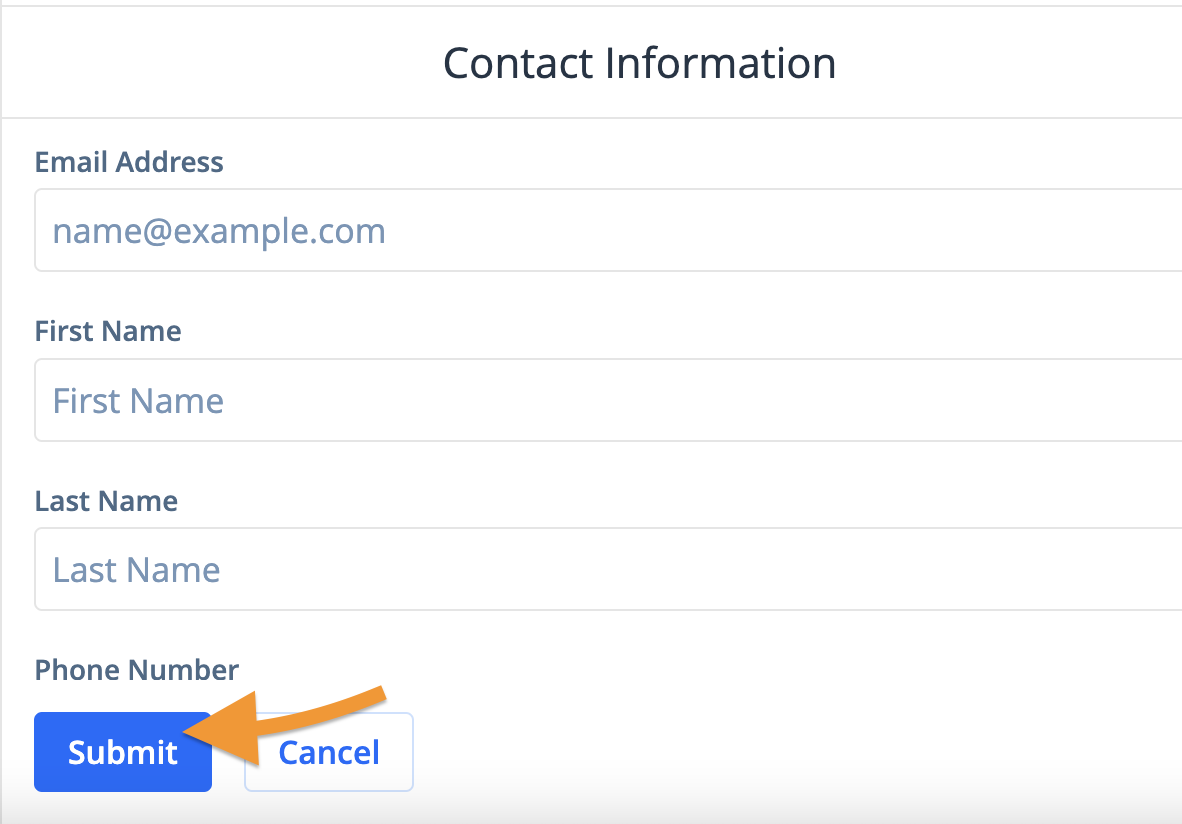 Note: Use the contact information for the individual creating the transaction, not the individual to whom the property is registered, if different.


8. Review your payment summary and click Add to cart.

9. Click on Go to cart, or click on the cart in the upper right hand corner of your screen.

10. Review the item(s) in your cart, and click on Checkout.

11. On the left you will be able to specify the amount you are wanting to pay.
Note: See Can I make a partial payment? for more information.
12. Click on Choose Payment Method, then select the desired payment method type and enter the necessary information.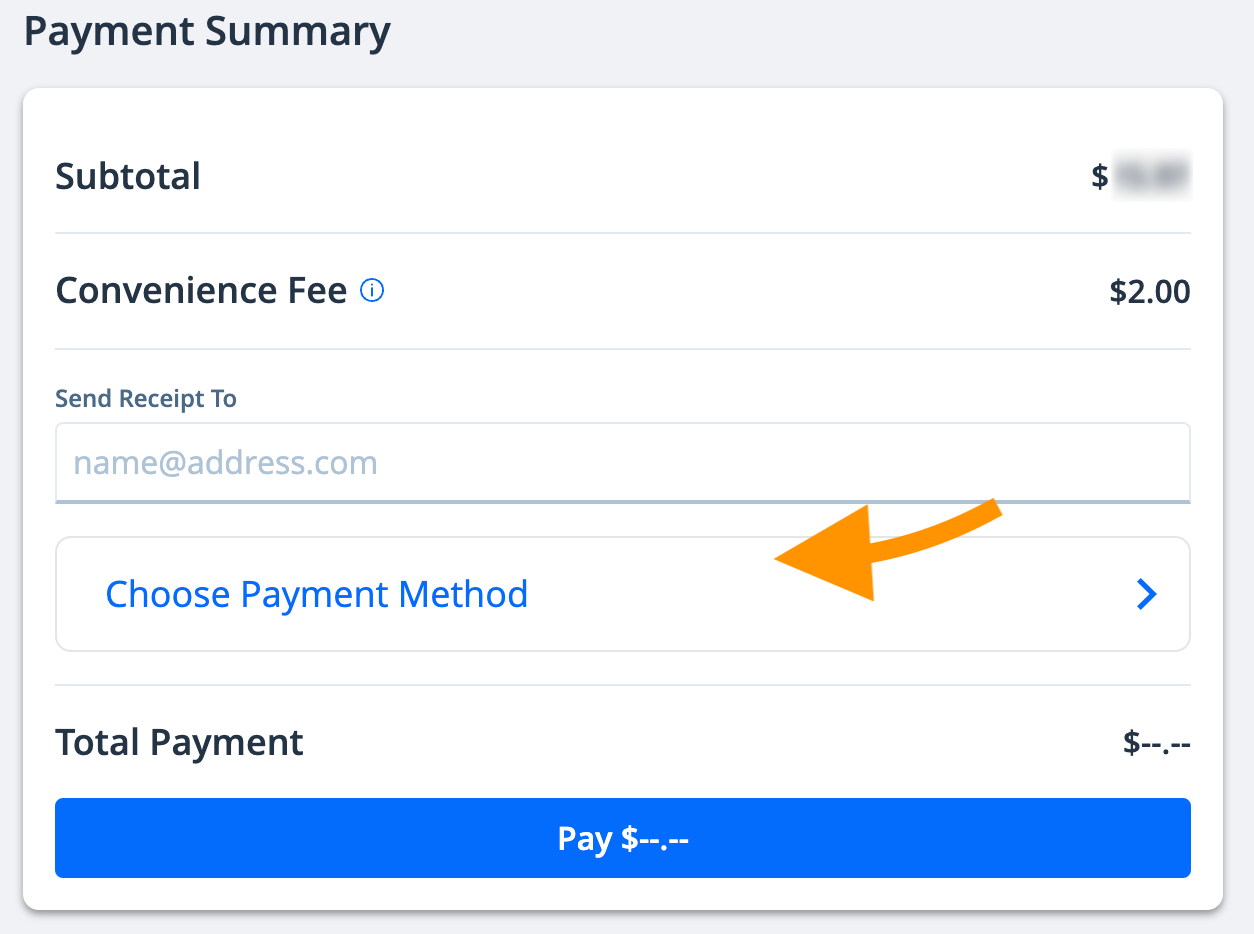 Note: Previously stored payments will automatically appear in place of the "Choose Payment Method" button. You can add a different credit/debit card or bank account by clicking on the stored payment method.
11. Click the blue Pay $--.-- button to finalize your payment.

Your receipt will be emailed to you, and if signed in to an account, it will also be stored in your profile (see Where can I find my receipts?).