Can I pay multiple tax bills at once?
Yes! Using myGuilfordCounty, residents can submit a single payment towards multiple tax bills at the same time, in one transaction. To do so, follow the steps below:
1. In order to pay multiple bills at once, they cannot be linked to your profile. You will need to use the Find and Pay Bill button to do so.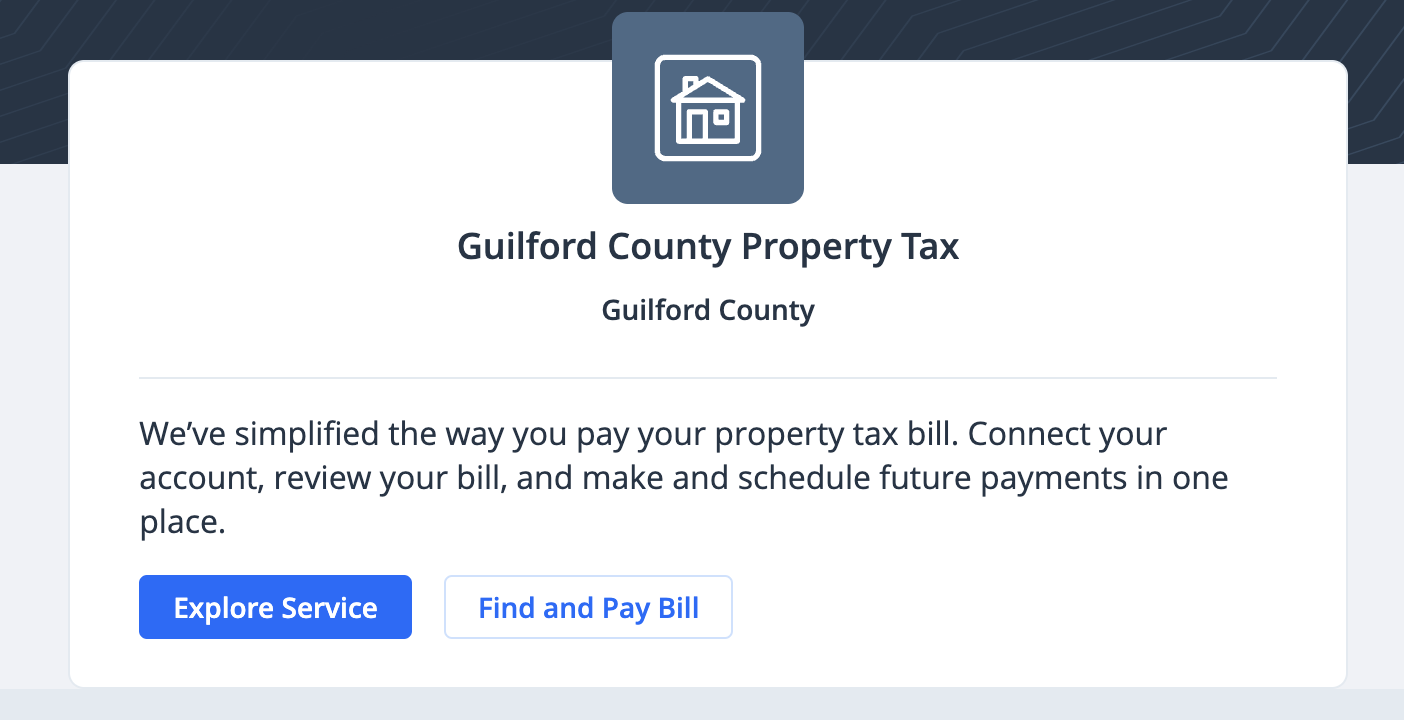 2. Once you have successfully pulled up your first property, click Yes, find another property.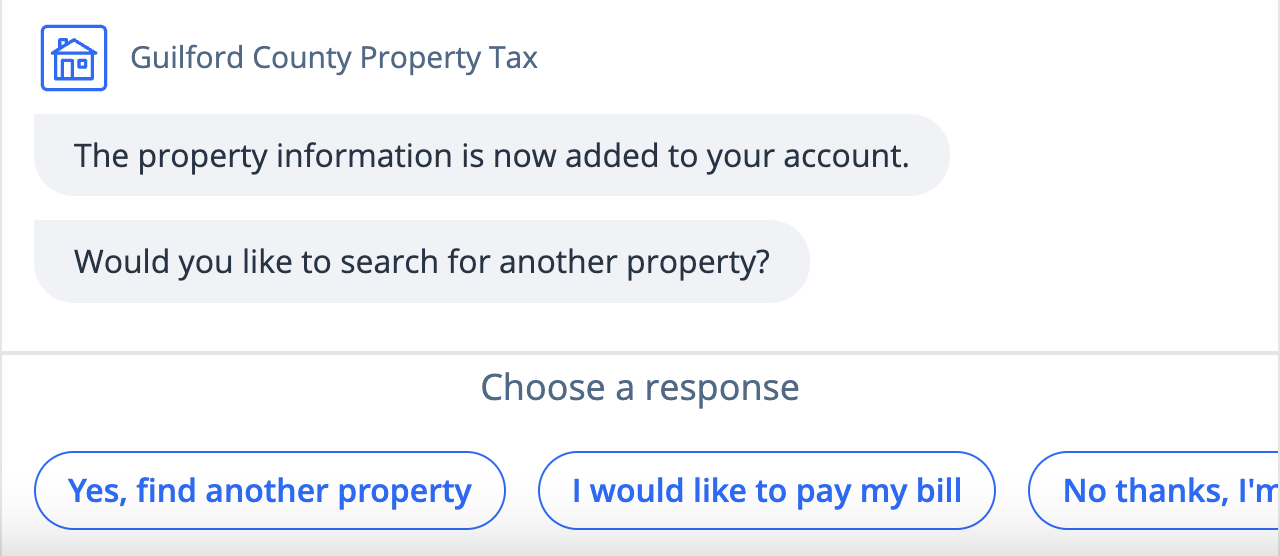 Note: You can do this multiple times, and when you're ready to move onto the next step click I would like to pay my bill

3. Follow the prompts until you reach this step. Here you can click Pay all bills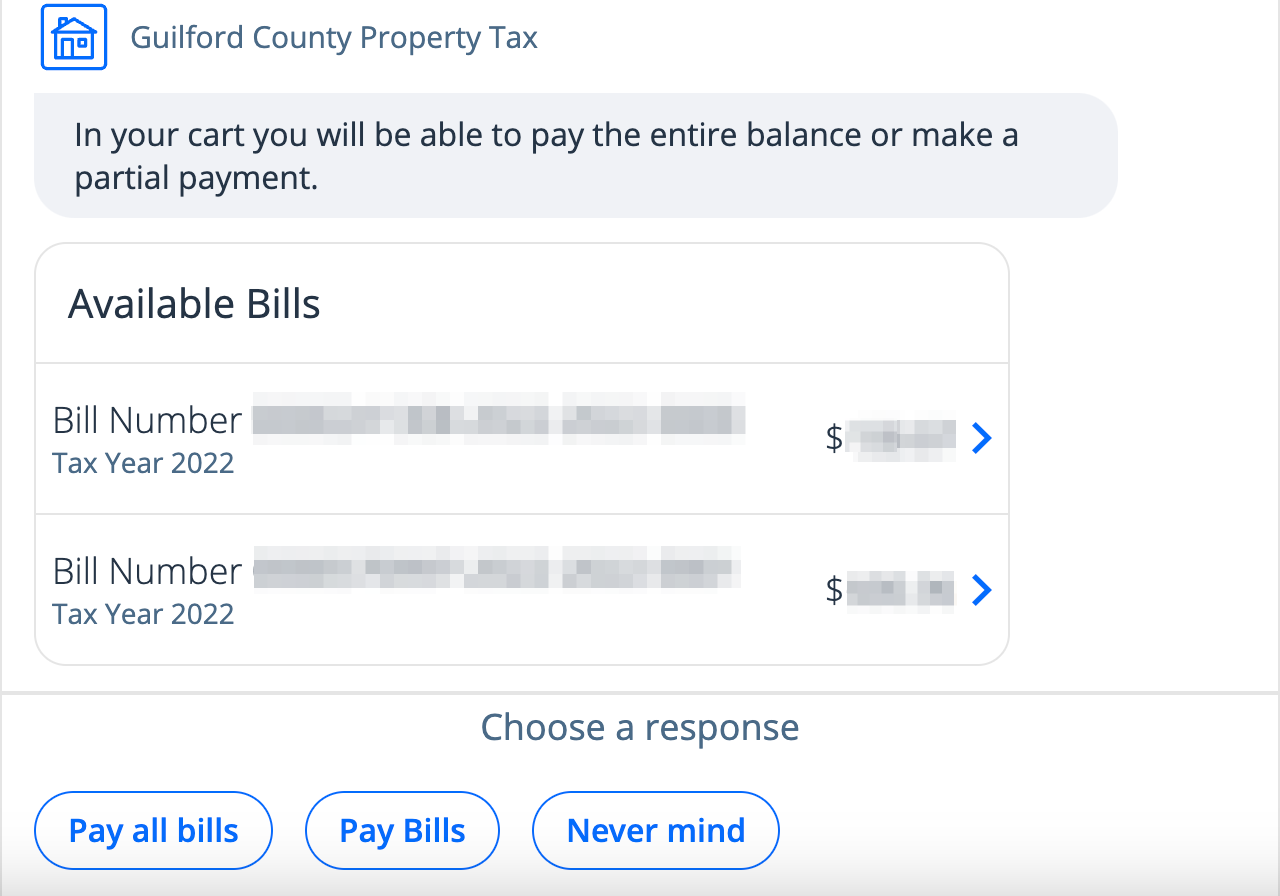 4. You can either select the option to Pay All Bills for the total amount, or you can select Pay Bills and you will be given the option to check the circle for each individual bill you would like to pay. After making your selections, click Submit.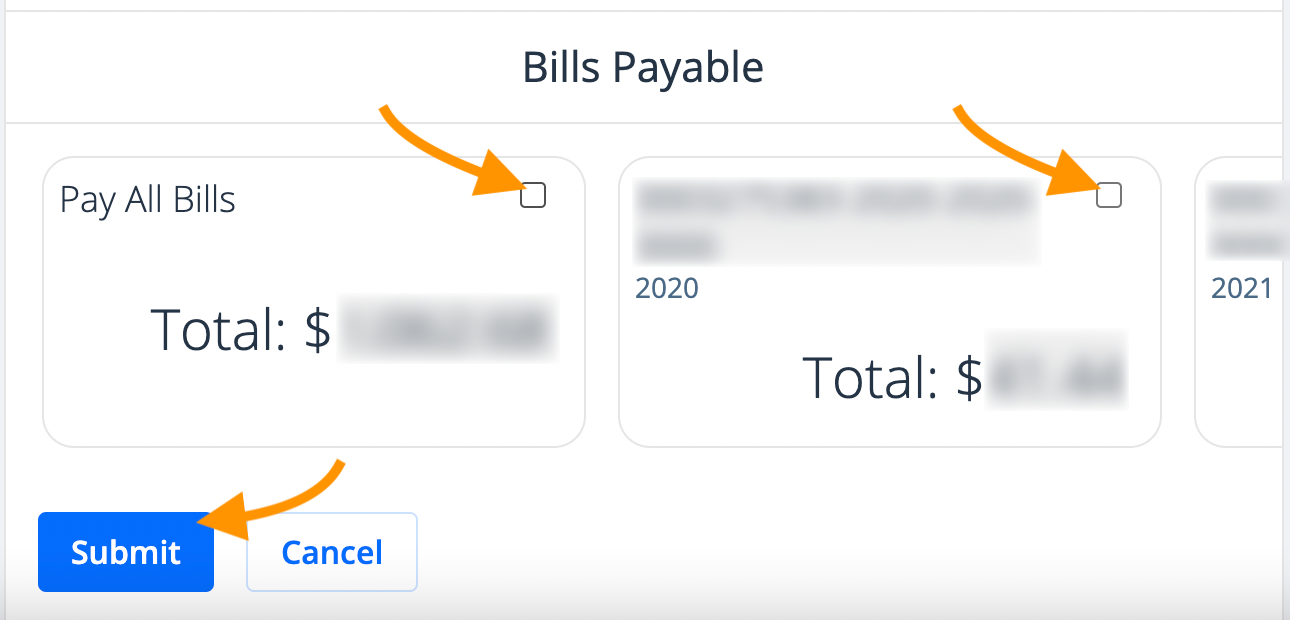 5. Follow the rest of the prompts to complete your payment (see Pay a property tax bill at Step 7).
Note: For information about making a partial payment, see Partial payments.