Guilford County Property Tax bills have the flexibility to make full or partial payments using myGuilfordCounty. Follow the steps below to make a partial payment:
Once have added the item to your cart and checkout, you can specify the amount that you want to pay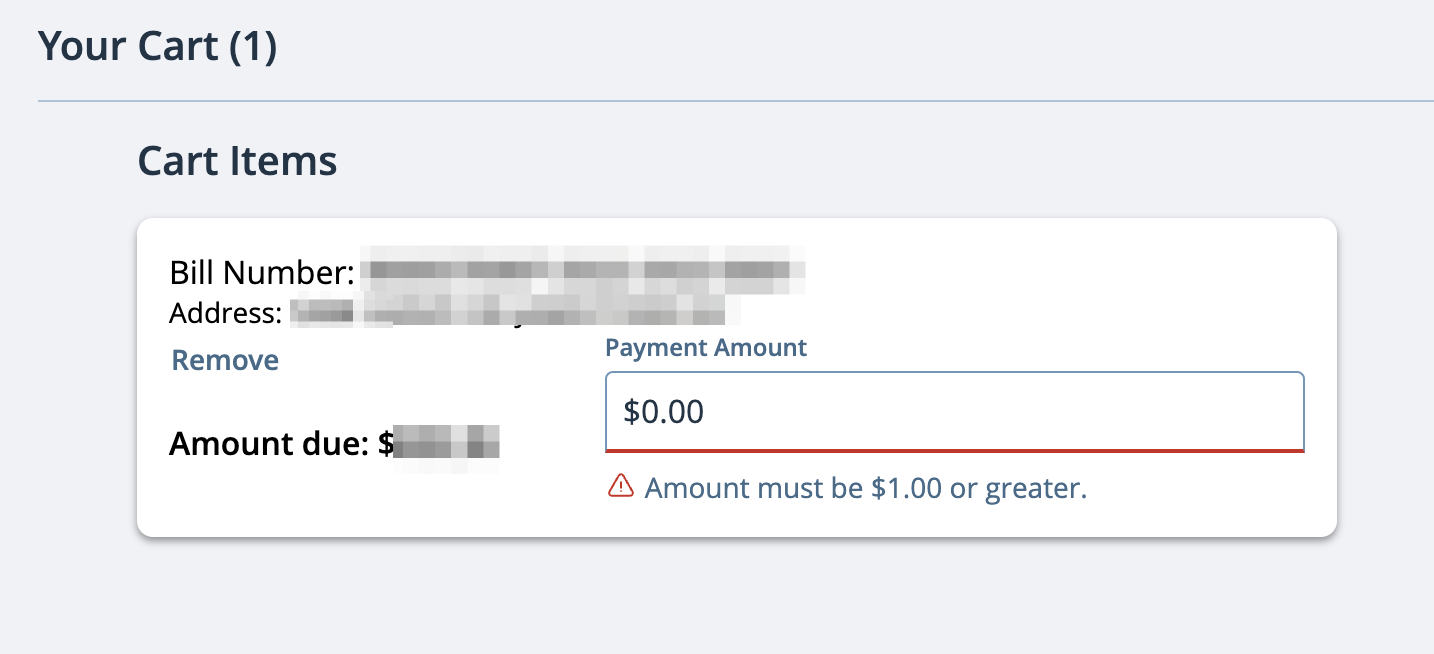 Note:
The minimum payment amount is $1.00 for each bill.
The maximum payment amount for each bill is the total amount due.