Add a property account to my profile
Once you have logged in to your myGuilfordCounty profile, you can link a property to your account by following the steps below:
1. Click Find and Pay Bill.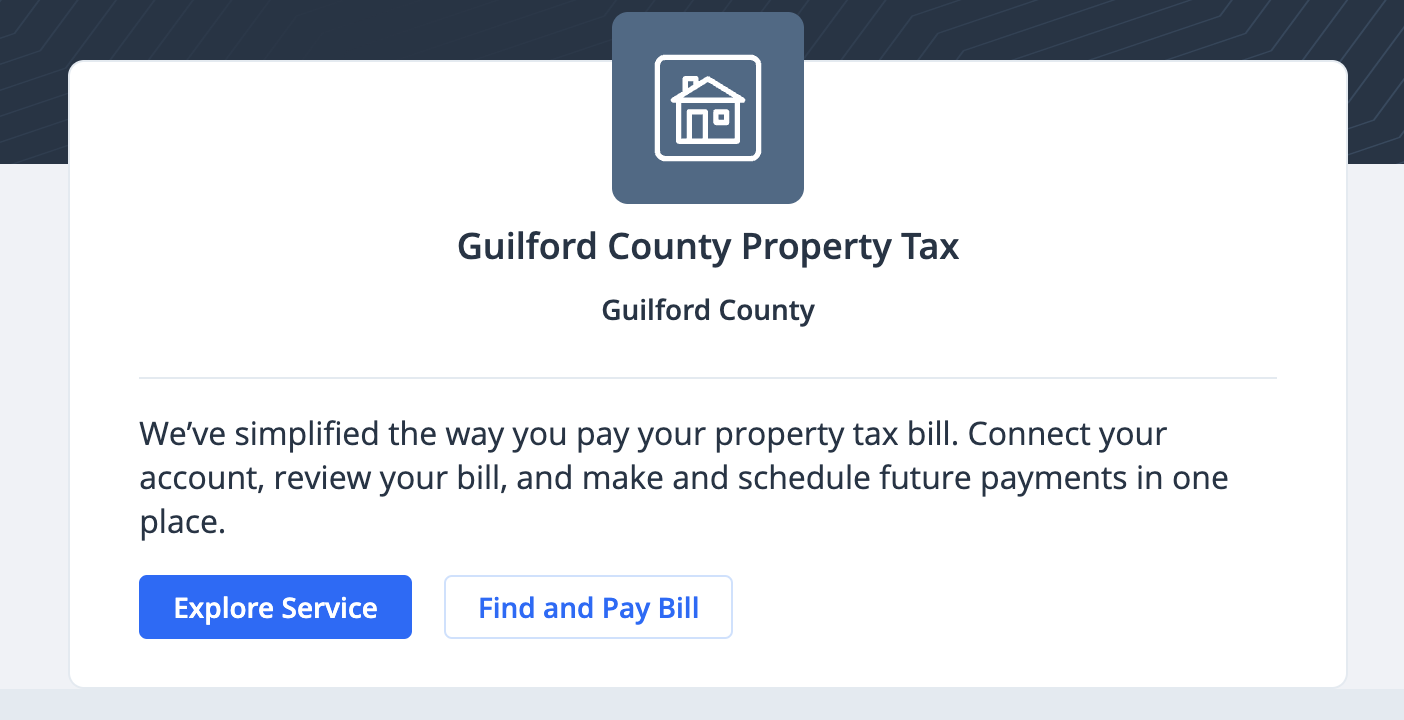 2. Choose the option you'd like to use to locate your property: Parcel Number, Property Address, Owner Name, or Bill Number. Enter the information for your choice and click Submit.

3. Confirm the property information is correct and click Yes, looks good.

4. Click on Search additional properties if you have other bills you need to pay. Otherwise, you can either pay the bill by selecting I would like to pay my bill, or to return to to the dashboard with No thanks, I'm all set.

For assistance with paying your linked bills, see Pay a property tax bill.