Create a myGuilfordCounty profile
To create a profile on myGuilfordCounty, you must first sign up following these steps:
1. Visit myGuilfordCounty, or download the Android or iOS app and click on the blue Continue With myGuilfordCounty button.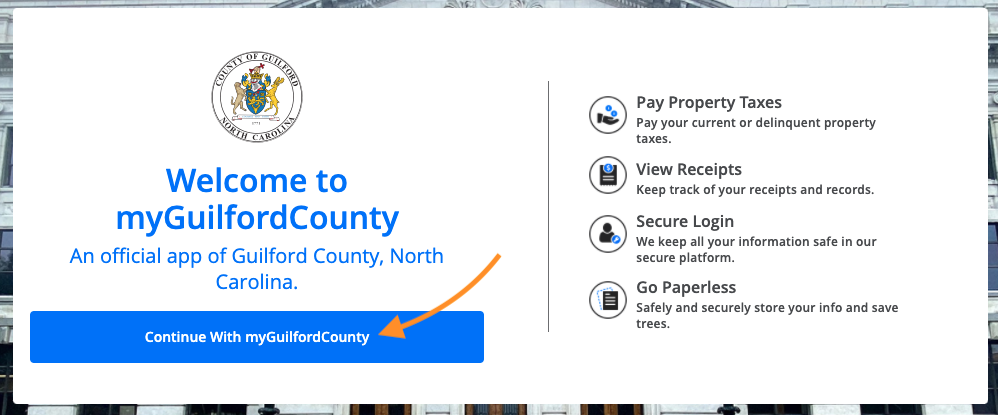 3. To sign up with an email, click Sign Up and:
Enter your Email Address
Create a Password
Enter it again to Confirm Password
Click Create Account

4. You can also create an account using your Facebook or Google accounts. To do so, click on the desired option at the bottom of the log in page.

Note: If you choose either of the social sign on options, you will only be able to use the chosen sign on option to access your profile.
Your myGuilfordCounty profile is created for you automatically. You can also use the same username and password across all "powered by PayIt" apps, including myNCDMV.